Hi, thanks for visiting my site. I'm Alan Roach. I'll get the standard questions everyone seems to have out of the way right up front. No, my voice has not ALWAYS been like this. I sounded like a normal kid until junior high school when this starting coming out!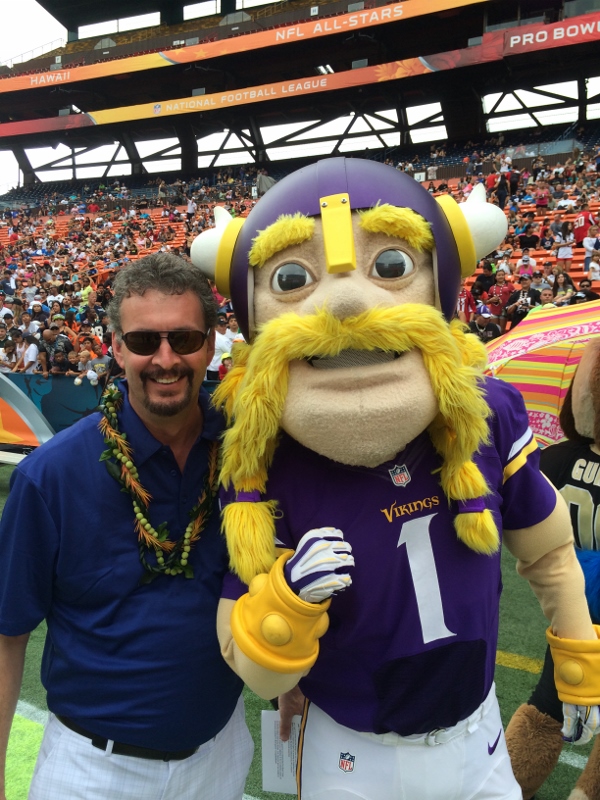 I'm really not able to say what my favorite sport is to announce. They're all fun.  My favorite event I've been lucky enough to be part of?  Impossible to choose just one!  Public address announcing for the Colorado Rockies came first, with the inaugural game in 1993. Soon after I was proudly announcing games for the Colorado Avalanche and the Denver Broncos. I was invited to announce hockey at the Salt Lake City Winter Olympic Games in 2002 and each winter games since, most recently Sochi, Russia in 2014. My great fortune of announcing opportunity reached its peak in 2005, being named public address announcer for Super Bowls XL – XLVII.  My NFL opportunities grew to include live on-camera hosting for annual events like the NFL Draft, NFL Pro Bowl, and the Pro Football Hall of Fame Enshrinement.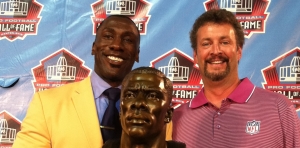 In 2015, I lost the comfort of a cherished 25 year everyday radio career.  I hope to again experience the fun of live radio, but until that day, I'm challenging myself with new possibilities.  2016 is a year of several firsts for me.  In August, I will announce my first Summer Olympic games in Rio de Janeiro, Brazil.  I'll be ringside for Men's and Women's Boxing at Rio Centro Pavillion, in Barra, Rio de Janeiro.  Only 3 days after returning from Brazil, I will announce the first ever Minnesota Vikings game at the new U.S. Bank Stadium in Minneapolis, Minnesota.  After two decades with the Denver Broncos, I get to come home and announce for the NFL team I've loved since childhood!  It's a dream come true!
For the first time, I'm learning to market myself as a voiceover talent, and more importantly, I now have more time to focus effort on improving my craft as a voiceover artist.  It's not anywhere as easy as it seems to get those cool jobs!  With work, I wish to bring my ability to the next level. I'm coming big time voice gigs, I'm coming!
MGM, Las Vegas, Wembley Stadium, London, Red Rocks Amphitheater, Radio City Music Hall; I've been the voice at Super Bowls, music concerts, corporate conventions, industry awards, law enforcement seminars, airport trains, community events, family graduations, wedding celebrations, and little league sports. Yes, I'm affordable. I live in Denver, Colorado and I have a professional recording studio in my home. If you need a voice for your message, or want to make a big impression with an introduction, any time, any place, any size, please inquire here.