Recent / Upcoming Gigs:

Guest on the Howard Stern Show Feb. 5, 2019


Stadium Announcer, Mercedes Benz Stadium
for Super Bowl LIII, Atlanta, GA
Match Announcer, Luzhniki & Spartak Stadiums
for 2018 World Cup Russia
Event Announcer, AT&T Stadium, Dallas TX
for 2018 NFL Draft
Game Announcer, Gangneung Hockey Centre


2018 Winter Olympic Games, Pyeongchang, South Korea


Event Announcer, Tom Benson Stadium
for 2018 Pro Football Hall of Fame Enshrinement
Game Announcer, Pepsi Center
for Colorado Avalanche
Stadium Announcer, U.S. Bank Stadium
for the Minnesota Vikings
Game Announcer, Globe Arena, Stockholm, Sweden


2017 NHL Global Series




Stadium Announcer Voice, MLS Stadiums




EA Sports FIFA 2018 Video Game




   

      
Please share my gratitude with a Broncos fan that you know.  Click Here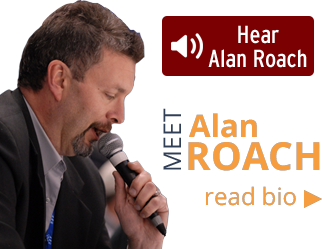 To hear more Alan Roach click here.
For demos with video click here.
Call 303-997-4958 or contact Alan here
The official site of world renowned announcer Alan Roach.